"This 2022 event is the one of all the rewards," rejoiced Monique Marini, chairwoman of the Compiegne Equestrian Association, which organises the competition. "We've been working for many years to make the Internationaux de Dressage an unmissable event on the international scene. The line-up of riders present this weekend, with legends of the discipline such as Isabell Werth, Charlotte Dujardin and Adelinde Cornelissen, is the fruit of a long-standing team effort, and I'd like to thank them, as well as our partners, our volunteers and our service providers. The arrival of these huge names is a chance for both the athletes competing alongside them as well as for the public, who witnessed some magnificent tests. We were able to take advantage of the superb renovations of the Grand Parc equestrian stadium, and the beauty of the site was unanimously praised by the riders, and also by spectators, who were exceptionally numerous today to witness the outcome of the Nations Cup and the display by Jean-François Pignon."
The Internationaux de Dressage
The 11th edition of the Internationaux de Dressage de Compiegne took place from 19 to 22 May 2022.
The programme included the famous CDIO5* and its Nations Cup, a CDI3*, a CDI2*, a CDIU25, a CDIYR, a CDIJ and a CDIP. The events took place in the heart of the beautifully renovated Stade Equestre du Grand Parc.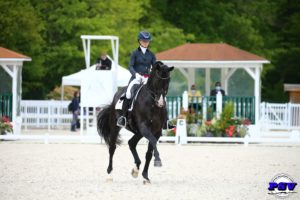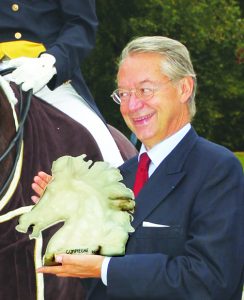 " The Grand Parc equestrian stadium has undergone several extensions since its inauguration in 1992, and in 2022 will be welcoming you in a completely renovated setting. This major investment is part of the preparation policy for the 2024 Olympic Games, to which the Department of Oise and the Hauts de France Region have made large contributions. For their part, the City of Compiègne and the Agglomeration of the Compiègne Region wanted to undertake an ambitious programme, centred on eight disciplines, including equestrian sport. Our efforts to develop our sporting attractiveness have been accompanied by the implementation of new orientations so that the imperial city will be truly considered as a " town of the horse".
I have encouraged the creation of a local public company, Mr François DEVULDER, an experienced and respected professional has been entrusted with the general management to bring together our various facilities: the Cercle Hippique for instruction, the Grandes Écuries du Roi, formerly the Haras National de Compiègne, for the initiation of the youngest and for liveries, and our Stade Equestre du Grand Parc for competition.
In 2022, you will be able to watch the best dressage horses and riders perform in a new arena, close to the official grandstand, which will thus regain its function. We are proud of what the Compiègne Equestre association has achieved at World class level in dressage. The previous event saw a large number of the World's best participating, including many Olympic riders and their mounts.
With the local public company, the Pôle Equestre du Compiégnois, of which I am personally the Chairman, we are determined to rise to new challenges and to place ourselves at the forefront of those towns in France that are friendly towards equitation."
Philippe Marini
And that's three! The incredible trio of Patrik Kittel, Antonia and Juliette Ramel dominated the only French leg of the FEI Nations Cup. Already winners in 2018 and 2021, the Swedes are now adding 2022 to their record of achievements. Far behind, the Spanish and...