"This 2022 event is the one of all the rewards," rejoiced Monique Marini, chairwoman of the Compiegne Equestrian Association, which organises the competition. "We've been working for many years to make the Internationaux de Dressage an unmissable event on the international scene. The line-up of riders present this weekend, with legends of the discipline such as Isabell Werth, Charlotte Dujardin and Adelinde Cornelissen, is the fruit of a long-standing team effort, and I'd like to thank them, as well as our partners, our volunteers and our service providers. The arrival of these huge names is a chance for both the athletes competing alongside them as well as for the public, who witnessed some magnificent tests. We were able to take advantage of the superb renovations of the Grand Parc equestrian stadium, and the beauty of the site was unanimously praised by the riders, and also by spectators, who were exceptionally numerous today to witness the outcome of the Nations Cup and the display by Jean-François Pignon."
The Internationaux de Dressage
The 11th edition of the Internationaux de Dressage de Compiegne took place from 19 to 22 May 2022.
The programme included the famous CDIO5* and its Nations Cup, a CDI3*, a CDI2*, a CDIU25, a CDIYR, a CDIJ and a CDIP. The events took place in the heart of the beautifully renovated Stade Equestre du Grand Parc.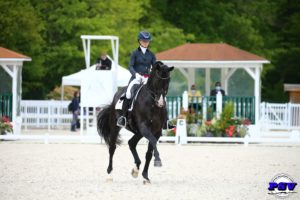 No Results Found
The page you requested could not be found. Try refining your search, or use the navigation above to locate the post.
The Compiègne Équestre Association would like to thank all its public and private partners, who each year enable us to organize an event of such high quality for the highest international level. Click here in order to discover their...