The ⭐ programme ⭐ of the 'Internationaux de dressage' of Compiègne 2019 is online and entries are open! ✅
The #cdicompiegne is fast approaching! 🤩
Official FEI schedule: click here.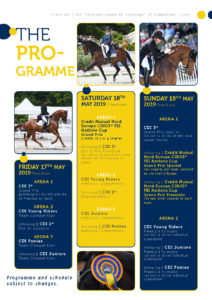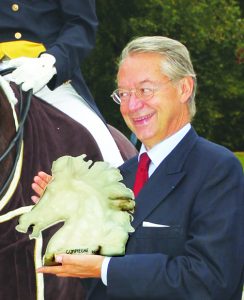 " First there was the forest at Compiègne. The hunt satisfying our sovereigns since the Merovingians… Riders know the surface of the forest is like no other, so it's not surprising that every equestrian discipline has put their roots down here.
Over the last ten years the revelation has been Dressage. Today the 5 star CDIO is one of only four organised annually in the World. If a competition of this level can take place, it's thanks to the  own's investment in the "Stade Équestre du Grand Parc". But not only, it's also due to our other corporate and private partners. I'd like to encourage them to support us again, and to even increase their backing.
I hope that this international and elegant event will be the centre of wide media coverage. You'll see the very best in this sport. And you'll tell others that dressage is a work of art surrounded by nature! "
Philippe Marini
The 'Internationaux de dressage" of Compiègne are pleased to be associated with Cheval Magazine, new media partner this year! 🤝💫 🐴 This reference magazine since 1971, offers monthly reports on horse riding, health, behaviour, as well as expert advice and...