The Internationaux de Dressage
The 12th edition of the International Dressage Competition of Compiègne is launched!
From 04 to 07 May 2023, the programme includes the famous CDIO5* and its FEI Nations Cup, a CDI3*, a CDI1*, a CDIU25, a CDIYR, a CDIJ and a CDIP.  On Sunday the 7th of May at 3pm, a magnificent show by the Spanish artist Santi Serra will be staged in the heart of the Stade Equestre du Grand Parc.
FREE ENTRY & PARKING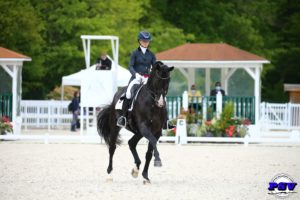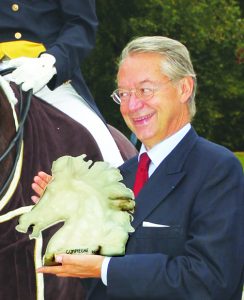 " The Grand Parc equestrian stadium which has undergone several extensions since its inauguration in 1992, welcomes you in a completely renovated setting since 2022. This major investment is part of the preparation policy for the 2024 Olympic Games, to which the Department of Oise and the Hauts de France Region have made large contributions. For their part, the City of Compiègne and the Agglomeration of the Compiègne Region wanted to undertake an ambitious programme, centred on eight disciplines, including equestrian sport. Our efforts to develop our sporting attractiveness have been accompanied by the implementation of new orientations so that the imperial city will be truly considered as a " town of the horse".
In 2023, the best dressage couples will once again meet at the Stade Equestre du Grand Parc and compete on this magnificent track near the official stand and the Orangerie restaurant. We are proud of what has been achieved at World class level in dressage, thanks to the Compiègne Equestre association. The previous event saw the participation of the best riders in the world, starting with the Olympic riders and their mounts, such as Isabell Werth, Charlotte Fry, Patrik Kittel and many others.
With the local public company, the Pôle Equestre du Compiégnois, of which I am personally the Chairman, we are determined to rise to new challenges and to place ourselves at the forefront of those towns in France that are friendly towards equitation."
Philippe Marini
32 riders, 10 teams, the famous CDIO5* of Compiègne and its FEI Nations Cup provided a breathtaking battle today between the World's best. If the predictions were many, it was finally the World n°6, Denmark's Carina Cassøe Krüth, who, for her return to this...